It was a quiet morning with light winds sailing out of Long Beach Shoreline Marina. I hadn't been to Long Beach Harbor in ages, but my curiosity and desire to try a new sailboat brought me there last Sunday. Fortunately, we had a great group of people and all of us were in for a fantastic day of sailing with perfect weather.

A Sunny Morning at Shoreline Marina
We were seven people on a 34′ Beneteau sloop "Merry Time". After our usual checkout we motored quietly around the left side of the marina and past the Queen Mary towards the east end of the breakwater and passed Island Chaffee on our port side.

Sailing around Long Beach is very scenic with all the little islands and big ships. Being May, it wasn't too crowded yet and we got under sail and outside the breakwater in about 45 minutes. We sailed SE past Seal Beach and Huntington Harbor before tacking and heading towards some big ships anchored nearby.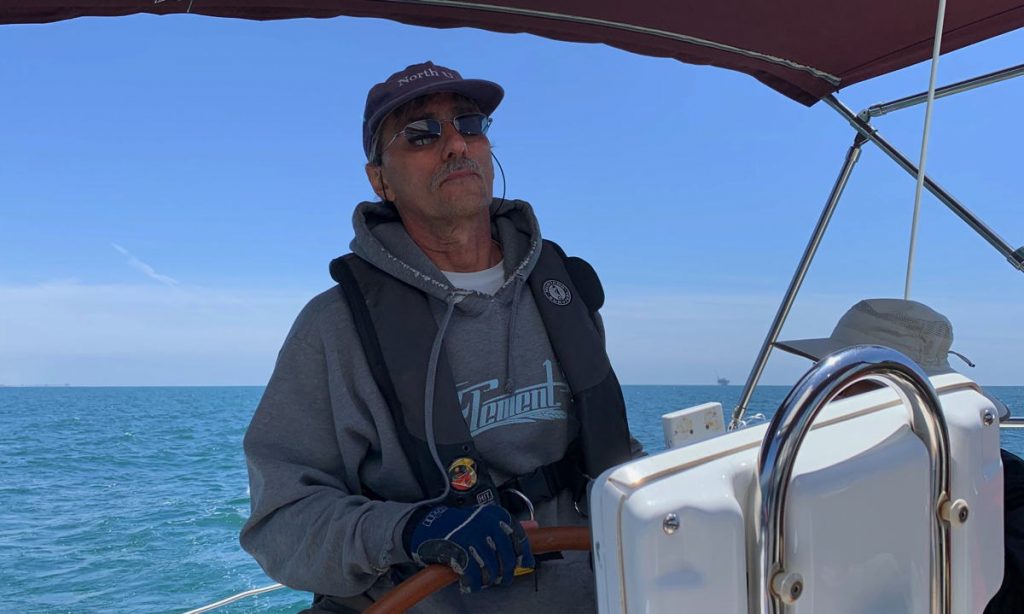 Perfect Afternoon Sailing Conditions
By early afternoon the wind was picking up and we decided to practice gybing with a boom preventer. It's an interesting setup deserving of it's own post at a later date. Basically with the sail out the preventer holds the main and makes an accidental gybe impossible. When it's time to gybe one person can let the main across in a controlled manner without using the mainsheet.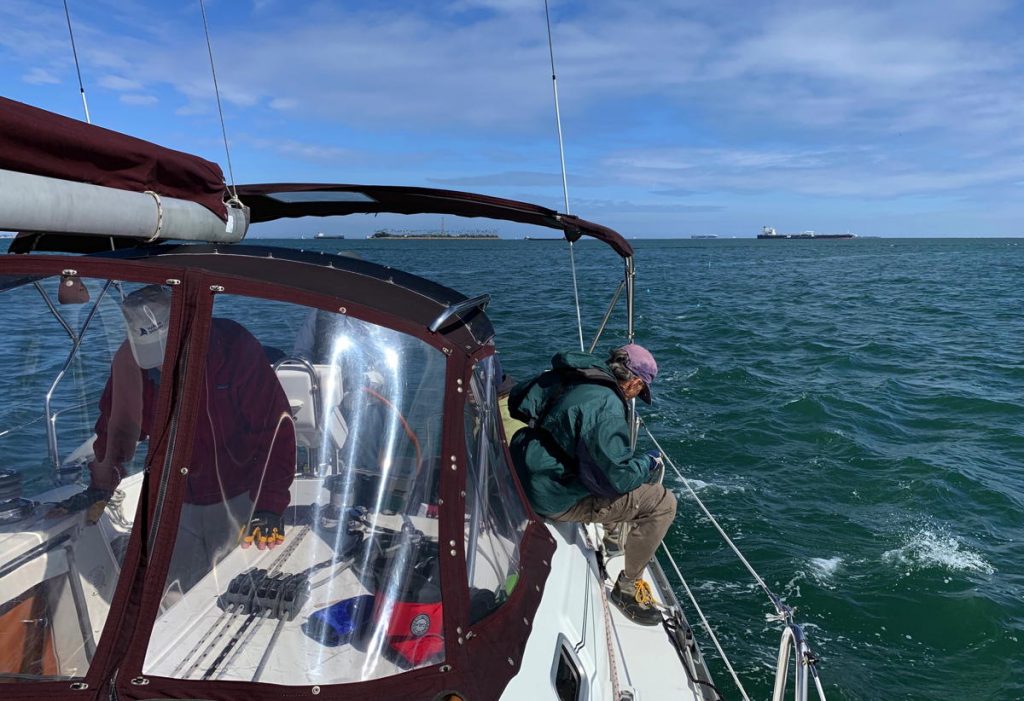 After passing some big ships we headed back in towards Long Beach Light. I think the breakwater entrance is called Queens Gate but it's at 33 43.390'N 118 11.050'W. There's an old wooden shack on the port side of the entrance.

Cinco de Mayo Shoreline Marina Crowds
Returning to the marina there were hordes of people on the shoreline celebrating Cinco de Mayo. We still managed to find a place to pull up and enjoy some appetizers after a good sail. I'm glad I made it down to Long Beach. On a Sunday the freeway is not that bad and it really was a nice change of pace from my usual stomping grounds.
Leave a comment below and share your thoughts on sailing out of Long Beach!